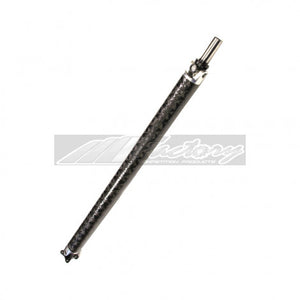 YCW Engineering are proud to offer our 100% Dry Carbon Fibre Driveshafts (Propshafts).
Spun entirely from Dry Carbon Fibre with Forged 6061 Aluminum Ends, our driveshaft conversion is significantly lighter (most fitments weigh only 5kg!) than the oem steel driveshaft, offering smoother power transfer to the rear differential.
Each driveshaft is individually crafted, spun to over 12000rpm and tested on our torsional stress machine to over 5500nm without a hint of snapping!