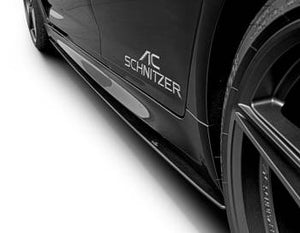 Product information :
The AC Schnitzer aerodynamic components pick up the lines of the M5 , discreetly reinforce them and give the bodywork exciting new contours.
The original AC Schnitzer aerodynamic components improve the driving behaviour by minimising air resistance and have the added advantage of being aesthetically beautiful ! 
Included is both left and right components of the set . 
Make your M5 even more unique , call us now to discuss our AC Schnitzer carbon and composite range !