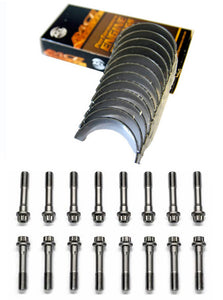 Since the introduction of the S85 engine rod bearing failures have caused many total engine failures. Even with low mileages such failures have been reported.
Therefore it is almost a requirement to have this replacement carried out at least once in the lifetime of the engine and perhaps monitored after replacement.
Our replacement service is key to ensuring the life of your engine.
Included:
Upgraded rod bearings *Recommended* or Genuine BMW
ARP upgraded rod bolts *Recommended* or Genuine BMW
Sump gasket
Oil filter
10W60 Oil.