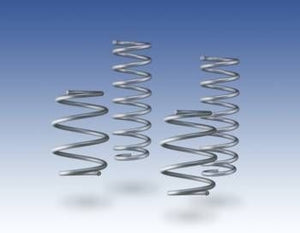 Suitable applications include ; 218i, 220i, 228i, 230i
218d, 220d, 225d
lowering FA ca. 30 - 35mm
lowering RA ca. 30 - 40mm
*cars with M-Technik the lowering will be reduced by 10 mm from the above figures.


The use of AC Schnitzer suspension spring kits enables the combination of sporty vehicle appearance with impressive driving comfort and handling. 
Scope of delivery:
- 2 x springs for the front axle
- 2 x springs for the rear axle
- certificate of authenticity
- sticker "Suspension Technology approved on the Nürburgring"
- mounting instructions
- homologation certificate
Uniqueness of the AC Schnitzer Spring Kit
- optimum lowering
- more driving pleasure
- tested on the road and race tracks
- lowering vehicle's centre of gravity
- improved curve handling
- improved driving dynamics
- high residual spring travel
- good driving comfort